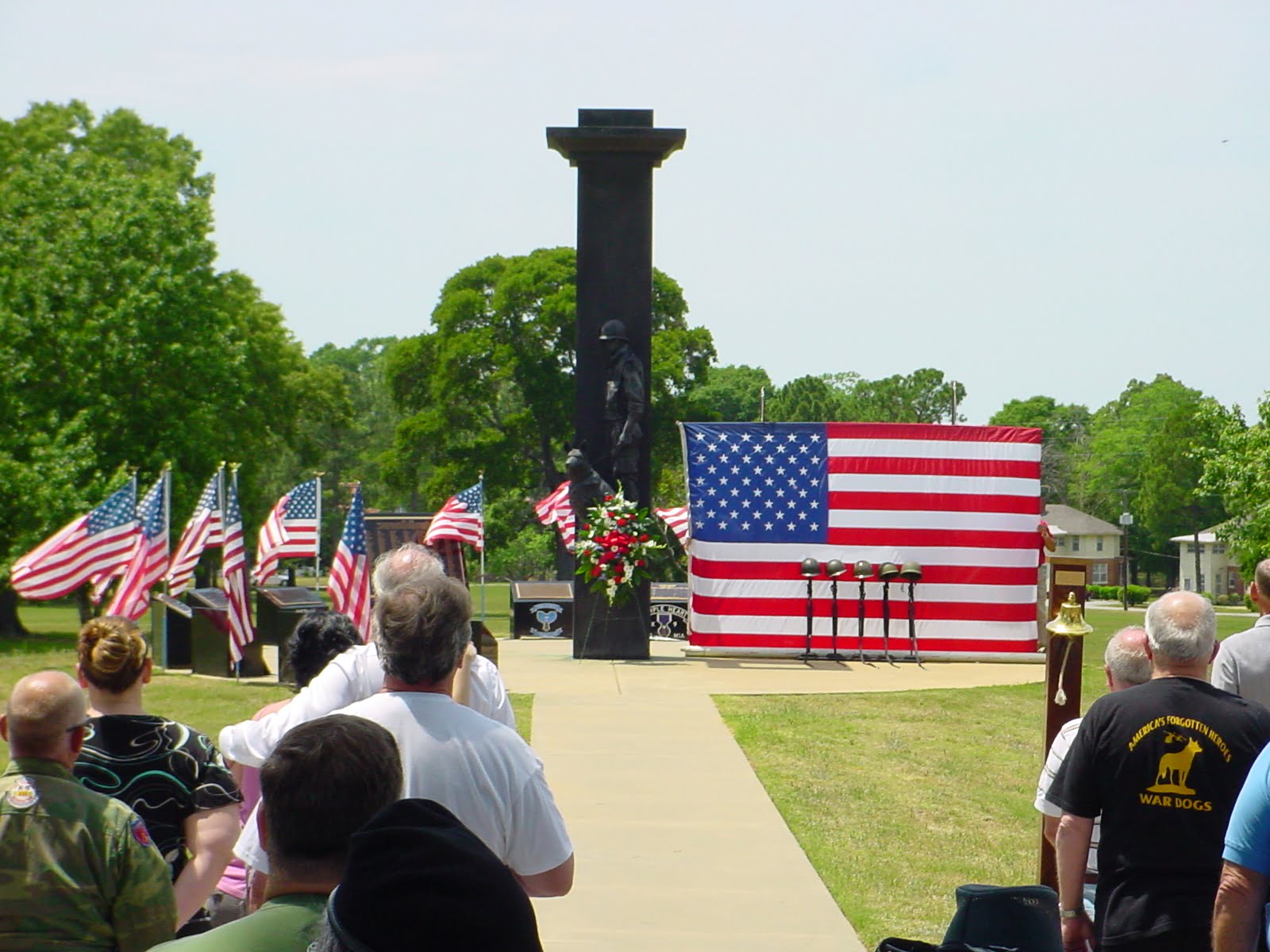 2022 Fort Benning Rededication
May 12, 2022
-
May 15, 2022
Schedule of Events
Friday, May 13, 2022 (Hampton Inn Columbus/South Fort Benning, GA 2870 S. Lumpkin Rd. Columbus, Georgia 31903 USA)

2:00PM – 10:00PM: Hospitality and Registration
2:00PM – 10:00PM: MWDHM Store Open
6:00PM – 8:00PM: Pizza Fundraiser – Look for ordering options soon!
Saturday, May 14, 2022
10:30AM – Noon: War Dog Memorial Rededication – Keynote Speaker: Chris Willingham along with other speakers. Sacrifice Field Fort Benning GA – Request a free ticket below!
Directly following the rededication on Sacrifice Field: Fort Benning K9 Demonstration
1:30 PM – Walk through the Fort Benning Kennels- Due to space considerations, this event is limited to former military dog handlers, veterinarians, and vet techs.
1:30 PM – 5:00 PM Time to visit the National Infantry Museum – Adjacent to the hotel parking lot at the National Infantry Museum 1775 Legacy Way Columbus, GA
6:00 PM Banquet and Auction to benefit MWDHM – National Infantry Museum, adjacent to the host hotel. 1775 Legacy Way Columbus, GA – Banquet Tickets: $50 Order below! Hospitality room open after banquet.
Sunday, May 15, 2022
7:00AM – 11:00AM: Last chance shopping MWDHM Store – Hampton Inn Columbus/South Fort Benning, GA 2870 S. Lumpkin Rd. Columbus, Georgia 31903 USA
The block of rooms at host hotel, Hampton Inn of Columbus / South Fort Benning is full. You can book a room at one of their sister hotels at a regular rate.
Book A Room
Please be advised that the host hotel and the banquet site allow access only to dogs who are certified service dogs.
Related Events